Welcome to the new website for the Ten Mile Lake Association. We are now connected to the Member Info Hub for membership services. You can also still get to the old site at This link.
Our new membership program will be active on November 1st. To pay online, please check back after that date, click on the link at left, and enter your membership information. Following completion of the membership form you will be directed to the payment area. Thank you!
Note: We are experiencing a technical issue which is causing intermittent trouble with completion of online payments. The issue is under review and should be repaired within a day or two. If you are unable to pay or log-in, try again. If you continue to have problems with payment or log-in, please contact Annie at atmylake@msn.com. We appreciate your patience.

Having trouble signing in? Click on the help icon to launch an instructional slide show that will walk you through the "join or renew process".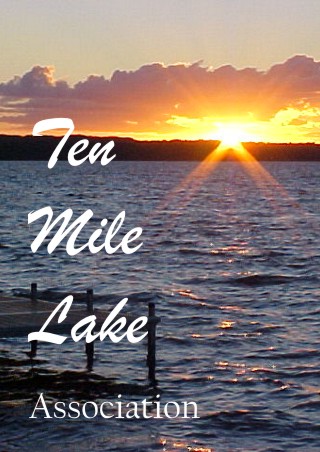 The Ten Mile Lake Association is made up of residents and visitors who are dedicated to the preservation and improvement of Ten Mile Lake and its environment.
Please click here to go to the Ten Mile Lake Association legacy web page.