Welcome to the website for the Ten Mile Lake Association. We are now connected to the Member Info Hub for membership services.
| | |
| --- | --- |
| | New Members Only: Our new membership system is now active. To pay your dues online click on the link at left, and enter your membership information. Following completion of the membership form you will be directed to the payment area. Thank you! |
If you received a past due notice for 2017-2018 dues you may:
Pay by mail at P O Box 412, Hackensack MN 56452 before March 25th, OR
Click on the Anchor link above, and then on CREATE AN ACCOUNT. If you were a member last year and are overdue to pay this year, your name and email address will already be in the system. When you type in your email address, and a password, the system should find your record. You can then pay online through your personal profile account page, OR
If you have trouble, or do not have an email address, contact Annie Swanstrom, Membership Coordinator, at membership@tenmilelake.org or 218-429-1164 and I will walk you through the process or enter your payment directly.
2018 Winter Newsletter
The Special Edition Winter 2018 Newsletter is now available online here. It is a User's Manual for the new Membership System and explains the how and why of each section of The Anchor. THIS NEWSLETTER IS ALSO BEING SNAIL-MAILED TO ALL MEMBERS SO A HARD COPY WILL BE AVAILABLE TO KEEP ON YOUR DESK BY YOUR COMPUTER. (You can also print it yourself from the website). You should receive it within 7-10 days.
Starting with the Spring Newsletter in April 2018 paper copies will be mailed only to those requesting them in the Subscriptions area of the Anchor. Of course it is always available online, in color, with expanded obituaries and links to more in-depth coverage in some articles. These links are not available on paper.
We are now working on the 2018 TMLA Directory. All dues must be paid by March 25th to meet the publication deadline for the Directory.
This 2018 Directory will be snail-mailed to all members.
Starting with the 2020 TMLA Directory, paper copies will only be mailed to those requesting them in the Subscriptions area of The Anchor. Thanks to the many of you who have already made your Subscriptions choices and gone "Paperless" into the future! Expanded information is available in The Anchor in the online Membership Directory.
PLEASE NOTE: our association@tenmilelake.org email address was malfunctioning for two months. It is now repaired and I am working my way through a few emails that are weeks old. My apologies, I will get to yours soon. If you have general questions, try again. IF YOU HAVE QUESTIONS ABOUT THE NEW MEMBERSHIP SYSTEM email me directly at membership@tenmilelake.org.

Having trouble signing in? Click on the help icon to launch an instructional slide show that will walk you through the "join or renew process".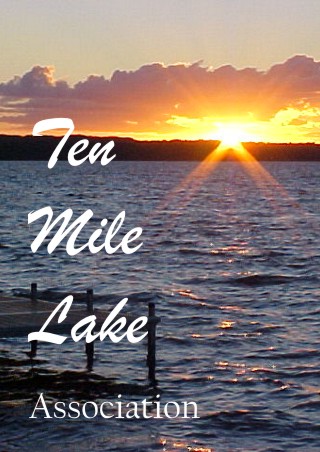 The Ten Mile Lake Association is made up of residents and visitors who are dedicated to the preservation and improvement of Ten Mile Lake and its environment.